NEWS!
Skaset Solo Blues performance from Oakland.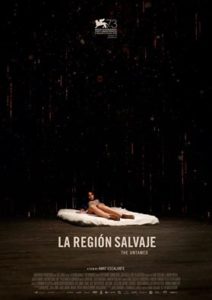 The Untamed directed by Amat Escalanté premiere at Venice film fest September 5th.
New MoE album out October 14th.
Conrad Sound will release the upcoming MoE album scheduled for October 2016. Distributors are welcome to contact us.
Heavy upgrade on our bandcamp and discogspage. Check it out, and spend your money wise. But wisest of all is to by direct from our shop! We sell both physical and digital. So get in touch!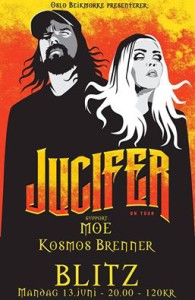 MoE support for Jucifer at Blitz June 13th.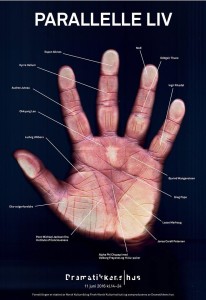 MoE performs at "Parallelle Liv" by Jonas Corell Petersen, at Dramatikkens Hus . Also starring Lasse Marhaug, Okkyung Lee, Greg Pope, and many others. Free entry! 10 hours!!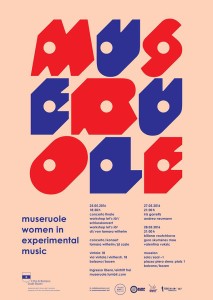 Guro Skumsnes Moe Solo performance 28/5 at MuseRuole festival : edition 2016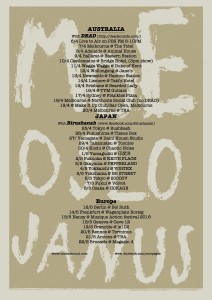 MoE Australia/Japan/Europe Tour April-May 2016!
MoE Oslo Janus (III) out March 1st. Or pick up a copy at one our shows in Italy:
23/2: FreakOut, Bologna, Italy w/Moon Relay
24/2: Next Emerson, Firenze, Italy w/Moon Relay
25/2: Free Ride, Perugia, Italy w/Moon Relay
26/2: Dal Verme, Roma, Italy w/Moon Relay
27/2: TNT, Jesi, Italy w/Moon Relay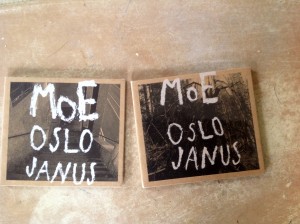 Check out ConradSound at Discogs. Get it before it's too late! Or go Bandcamp if you're all digital!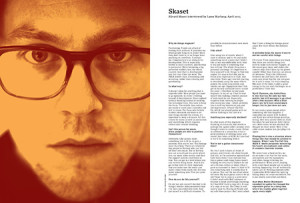 Skaset in Personal Best #6. Order it from Marhaug Forlag now! Also featured: Lucas Abela (Australia) Marcia Bassett (USA) Crys Cole (Canada) Joe Mcphee (USA) Sodadosa (Indonesia) Ppk
Guro S. Moe is commissioned to compose a piece for the opening of Borealis Festival in Bergen March 9th. Pieces by Anthony Braxton ,Johannes Lund, David Broome, Jessie Marino, John Chantler will also be premiered. Read more here.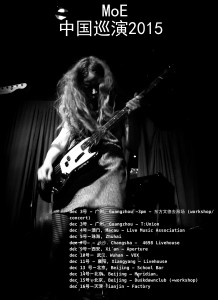 MoE China Tour December 3rd-16th.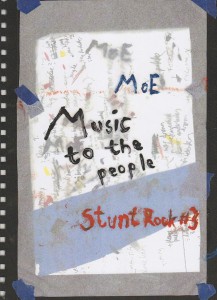 STUNT ROCK #3: MoE. Edited by Guro Skumsnes Moe. Her addition to the STUNT ROCK series was made on the road and is a spaced-out collage tapestry of tour observations: photos, comix, salsa recipes, artwork and interviews with fellow bands like Rabbits, Arabrot, The Observatory, Caracol Carnívoro, Jealousy Party and more.
Released on Marhaug Forlag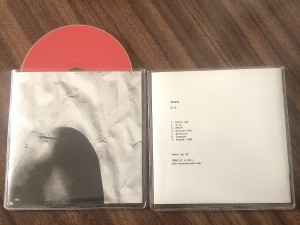 New Skaset CD including 24 page booklet by Lasse Marhaug ready for shipping!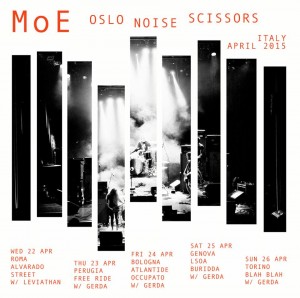 Back in Italy with Gerda!
European tour with Moon Relay coming up in May!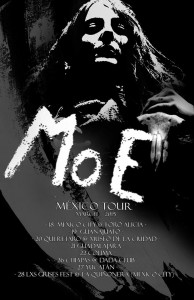 MoE Mexico tour March 2015!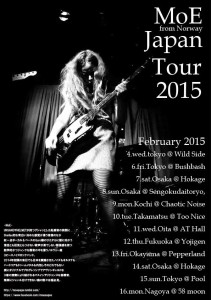 MoE Japan tour February 2015!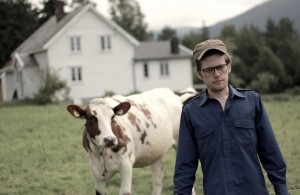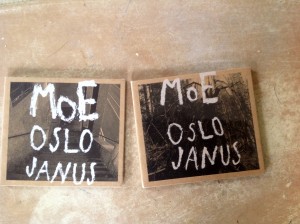 MoE 2nd Oslo Janus release. Order any of them now!
Cd only!
Sult US Release tour!
November 14: Chicago @ Tritritriangle
November 15: Columbus @ 3 Creex
November 16: Buffalo @ The WASH Project
November 17: Brooklyn @ Panopoly Performance Laboratory
November 20: Philadelphia @ First Banana
November 21: Boston @ Washington Street Art
November 22: New York @ Studio 26 Gallery (collaboration with dancer Christine Bonansea)
November 23: Pittsburgh @ Abandoned Store
November 24: Cincinnati @ Rake's End
November 25: Milwaukee Borg Ward
November 30: Oakland @ Temescal Art Center
December 4: Berkeley @ Berkeley Arts Festival (together with Addleds)
New SULT album out in November!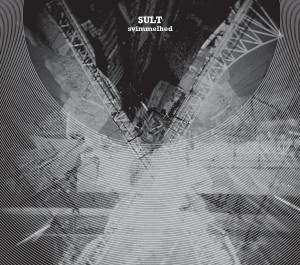 "Svimmelhed"
To be released November 10th.
Recorded, mixed, & mastered by JFH
Photos by Jenny Berger Myhre
Art direction by Lasse Marhaug
———–
"Let them Dance" video premiere in Rocka-a-Rolla.
Directed by Andre Løyning http://www.saftflaske.no/
MoE 3 is out! Order now or come out and catch a live performance!
Arabrot/Rabbits/MoE Iberian tour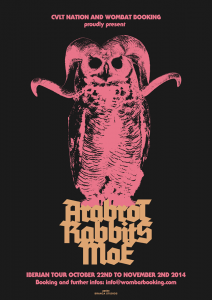 MoE/Gerda/The Observatory
Norway Tour 2014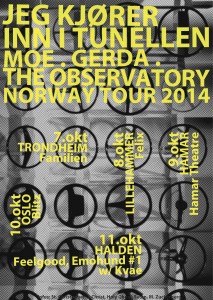 Bodø @ Nødutgangfestivalen October 4th.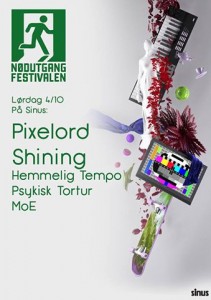 MoE/Moon Relay split gig at Bastard Bar, Tromsø. October 2nd.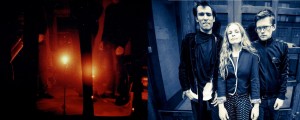 MoE 3 will be released on Fysisk Format September 19th(Norway) and October 12th internationally. Cover design by Lasse Marhaug.
Release tour TBA!
The new MoE album will be out on Fysisk Format in September. Read more here.
Preview a track here:
New Bluefaced People tape to be released 4th of July 2014.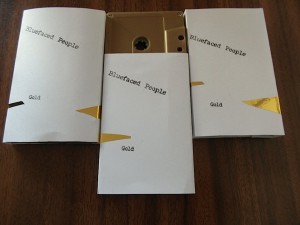 MoE/The Observatory Transition Tour!

Sult will be recording and touring in Norway May 23rd-June 9th, get in touch for open dates.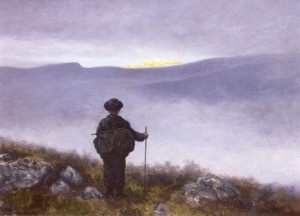 NOXAGT/MoE/Aiming For Enrike at Blitz Mai 10th.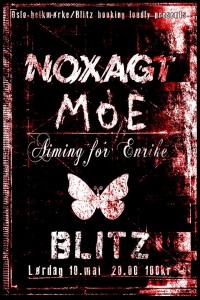 MoE/The Observatory split tour in South East Asia . Booking shows in Singapore/Malaysia/Indonesia/Vietnam etc. Get in touch for open dates!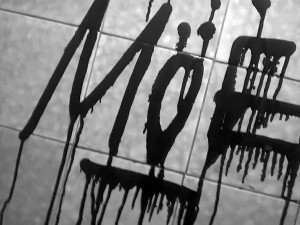 Another Bluefaced People tape in the making!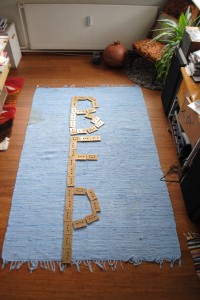 MoE recording new material in Athletic Sound, Halden.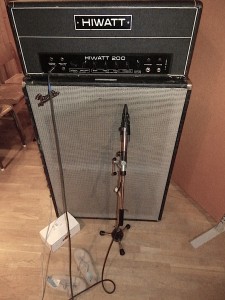 MoE/Next Life @ Blitz, Oslo, February 19th
Conradsound is now @ bandcamp. Money will roll right in!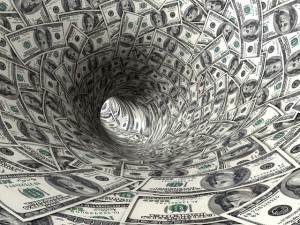 MoE will be touring Japan February 1st-7th. Get in touch if you have contacts.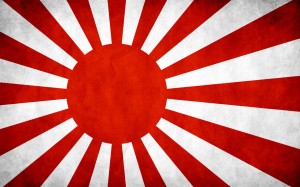 All Ears Coming up 9th.-12th January.
Wrapping up 2013. Getting ready for lots of new adventures
New 7″ ready for shipping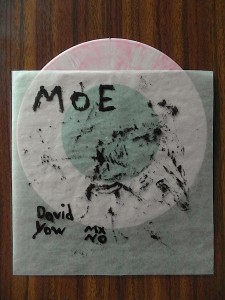 Lots of new reviews here.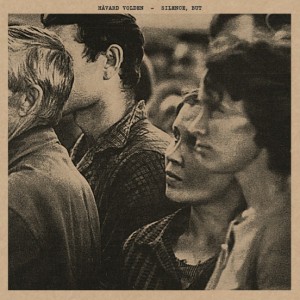 Check out the new Oslo-label Meddle Records . Very nice solo record by Håvard Volden(guitar and electronics) out now.  Support independent music!
Thank you Italy, Slovenia, Serbia, Hungary, Austria, Czech Republic & Poland!
 See you next time!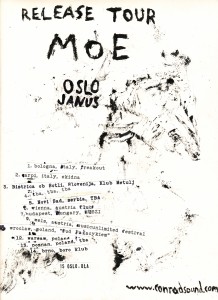 Oslo Janus release tour 2013
01/11  Bologna, @ Freak out, Italy
02/11 Carpi, @ Ekidna, Italy
03/11 Bistrica ob Sotli, @ Klub Metulj, Slovenia
04/11 Ljubljana, @ Menza Pri Koritu, Slovenia
05/11  Novi Sad, @ Ck13, Serbia 
06/11 Vienna, @ Fluc!, Austria
07/11 Budapest, @ MUSZI, Hungary
08/11 TBA
09/11 MoE @ Music Unlimited, Wels,  Austria
10/11 Wroclaw, @ Pod Pałacykiem, Poland
11/11 TBA
12/11 Zielona Góra, @ Zielona Jadlodajnia, Poland
13/11  Poznan, @ Cafe Miesna, Poland
14/11 Brno, @ Boro Klub, Czech Republic
15/11 Oslo @ BLÅ, Norway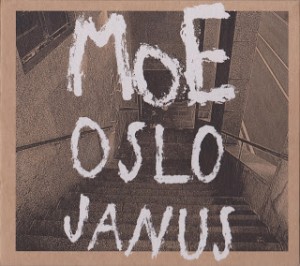 New MoE album out November 1st! Recorded in Oslo, mixed by Jacob Felix Heule in San Francisco. Cover design by Lasse Marhaug. Release tour starts November 1st in Bologna, Italy! Tour schedule tba.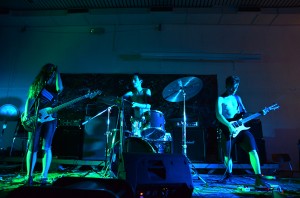 MoE will be touring North-Italy/Slovenia/Austria/Germany/Poland November 1st- 15th. Get in touch for dates!
Sult tours Italy/Serbia/Slovenia/Croatia!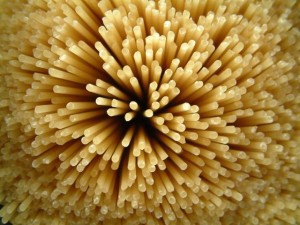 9-10: TBA
11: Faenza @ Clandestino
12: Genova @ TBA
13: Torino @ Velvet Club
14: Trento @ Campo Marzio
15: Rovereto
16: Venezia @ Punto Croce
17: ???
18: Novi Sad, Serbia @ TBA
19: Subotica, Serbia @ Studio 11
20: Temerin, Serbia @ Flying Dutchman
21: Belgrade, Serbia @ Panic Room Zica
22: Zabok, Croatia @ Zelena dvorana / Green Room
23: Maribor, Slovenia @ Gustaf Pekarna
24: ???
25: Jesi @ TNT
26: Napoli @ 76A
27: Salerno @ Ferro 3
28: Avellino @ Godot Art Cafe
29: Latina @ Circolo Hemingway
30: Roma @ TBA
Get in touch for the TBA's!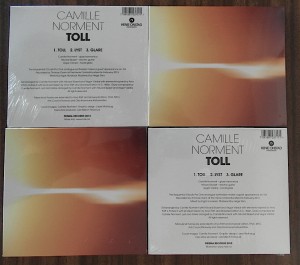 Norment/Skaset/Vårdal releases "Toll" September 9th on Prisma Records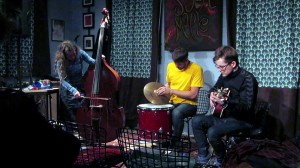 SULT tour booking now! Italy, Slovenia and Serbia coming up September 8th-30th.
Get in touch for more info! Tour schedule TBA.
Also Booking: MoE Europe in November!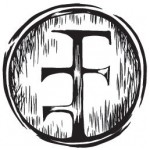 MoE teams up with some of their favorite Norwegian bands at Fysisk Format
Label Night at John Dee August 17th. It´s Arabrot´s release party. So come on out!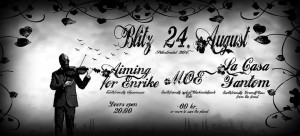 …And the 24th we´ll do another show at Blitz. Guess it´s the last Oslo show for a while, but
it will sure be good to be back at Blitz!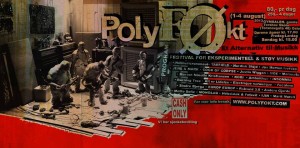 MoE performes at Polyføkt. Great new noise festival in Oslo runned by some excellent people!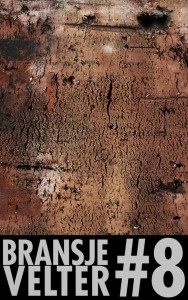 MoE contributes to Bransjevelter #8 by Fysisk Format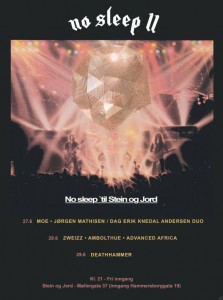 MoE @ No sleep ´til Stein og Jord festival June 27th (Oslo)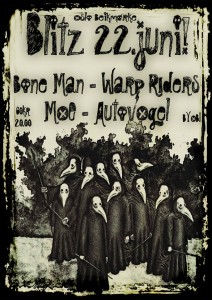 MoE @ Blitz June 22nd (Oslo)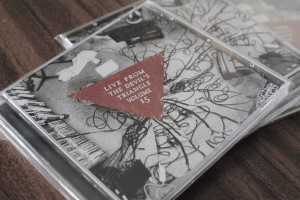 KfJc Live From the Devil´s Triangle features Mirror Trio and the track 27. March. The compilation also contains solo acts by Bill Orcutt and Dave Douglas among others.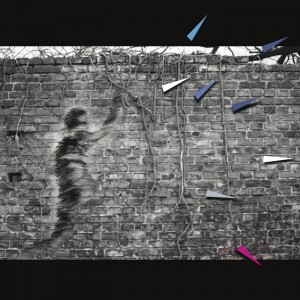 New Gjerstad/Skaset/Tafjord/Mølstad/Moe album out soon.
Buy digital download from Subradar now!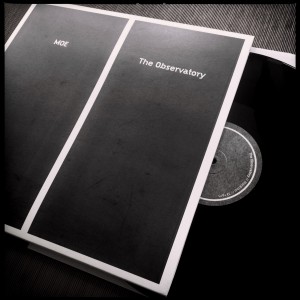 MoE/
The Observatory
split single out now! Order it directly from us, or from the awesome record store
Tiger
Artwork by Lasse Marhaug and mastered by James Plotkin.  Lots of documentation from our recent Mexico tour to be found
here
Thanks to
Julian Bonequi
for organizing the most fantastic tour ever! Looking forward to next time!    
MoE in Mexico!
MoE will be touring Mexico from May 18th. 19.05.13  Guro Moe Solo – Håvard Skaset Solo  AND a special MOE performance @Nicho Aural – Cd. Mexico
21.05.13 
MoE 
|Julian Bonequi  @ 
SESIÓN TRANSÓNICA
, Guanajuato
22.05.13 
MoE 
| Bonequi  @   
Foro Escénico, Museo de la Ciudad
, Querétaro
23.05.13  
MoE 
| Bonequi @ 
Arte a 360 Grados
, Tlaxcala
24.05.13 
MoE 
| Bonequi | Par Ásito 5000 @ 
Casa Babel
 , Guadalajara
26.05.13 
MoE 
| 
Verga de Pájaro
 (Invitado: 
Juanjosé Rivas
). Museo del Tequila, Ciudad de México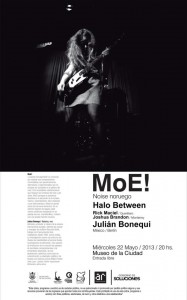 Høyt og Lavt coming up May 9th-11th! Read more
here
 (norwegian)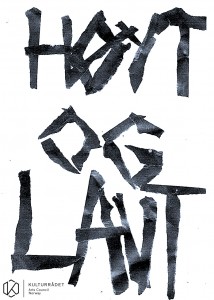 The DuoBonanza hits Norway from May 1st!  The dates are: May 1st Stein og Jord, Oslo May 2nd, Blå Grotte, Fredrikstad May 3rd, Hamar, Hamar Teater May 4th, TBA May 5th, Klubb Kanin, Trondheim May 6th Rock City, Namsos May 7th, Sund FHS, Inderøy May 7th Rødbrygga, Inderøy May 8th, TBA May 9th, Høyt og Lavt, Oslo June 1st, Nattjazz, Bergen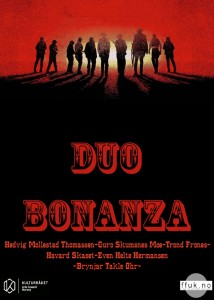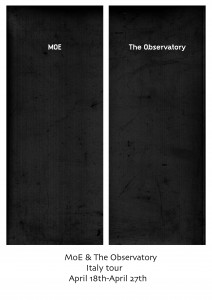 Touring Italy with The Observatory in April!  18/04 Turin (Velvet Club)19/04 Milan (venue tba)20/04 Faenza (venue tba)21/04 Calenzano (Garage) 22/4 TBA 23/04 Rome (Angelo Mai) 24/04 TBA25/04 Avellino (Godot Art Bistro)26/04 Naples (Cellar Theory)27/04 Jesi (Jesi)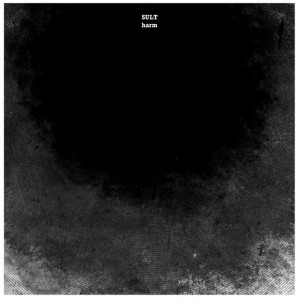 NEW SULT LP out now! Order it direct from the
label
, or contact us. Release tour kicks of in Kutztown, PA, USA March 25th. Complete tour should be something like this:  
3/25 Kutztown, PA: Sult @ the Independent Space w/ Jack Wright.
3/26 Worcester, MA @ the Firehouse w/ Lea Bertucci, Silent Isle, Water, & TVE.
3/27 Lowell, MA @ UnchARTed Gallery w/ Los Condenados & Dailey Wright Duo.
3/28 Brooklyn @ Panopoly Performance Space w/ PascAli, Jack Wright + Andrew Drury, David Grollman.
3/29 Baltimore @ Red Room.
3/30 Cleveland @ Mahall's 20 Lanes
3/31 Chicago @ Hungry Brain w/ Jason Stein + Jason Roebke + Jason Adasiewicz.
4/1 Milwaukee @ 
Sugar Maple
 w/ Burns+ Hal Rammel+Woods.
4/2 Minneapolis @ Madame of the Arts Tuesday Series
4/4 Ann Arbor @ house show
4/6 Rochester @ Carriage House w/ Bassin/Borden/Merritt/Gunduz quartet & the Blood and Bone Orchestra.
4/7 Manhattan @ COMA / ABC No Rio w/ Cheryl Pyle + Nicolas Letman-Burtinovic; Bob Meyer + Steven Frieder + Luke Franco; & an open session.
  Skaset and Moe performs as duo in San Francisco @
Luggage store gallery
, March 21st. Opening for
Voicehandler
.      Guro Skumsnes Moe will perform solo in Mexico City in May. Also booking MOE shows in Mexico! First MoE show in Mexico City is already confirmed. Dates TBA!   New MoE/
The Observatory
split single to be released in April. Mastered by the great James Plotkin and cover design by
Lasse Marhaug
.   Bluefaced People will join the DuoBonanza tour in Norway in beginning of May. Featuring Hedvig Mollestad Thomassen and some of our finest instrumentalists.   SULT east coast tour in March. Release tour of the new album Harm. To be released @
Bocian
.  Dates TBA  
New Skaset 7″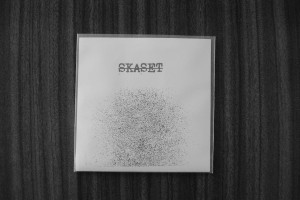 MoE & I sing my body electric @
Trash pop
, Kristiansand. February 12th  MoE & OMA @ Barrikaden February 15th Guro S. Moe performs @
HOK
 with
SPUNK
ensemble February 17th   MoE/
Observatory
Italian tour booking now!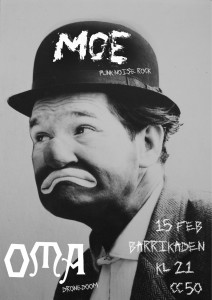 MOE + The Observatory Norway tour!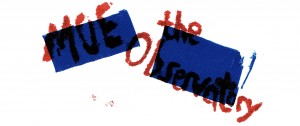 We are proud to be touring with the band The Observatory from Singapore.
The list below will be our main gigs, but stay tuned for several other shows in Oslo, Hamar and Bergen!
This will be our release tour for our new single. So you better not miss this!
24.november @ Mølla, 
Kristiansand 25.november @  Consul80, Stavanger 28.november @ Hamar Teater, 
Hamar 3.desember @  Chateau Neuf, Oslo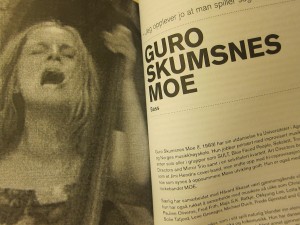 Lyttekunst by Tom Løberg Hovinbøle will soon be released @ Marhaug forlag Guro S. Moe performes both in Oslo & Trondheim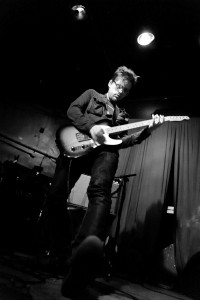 The Skaset opens for Body/Head aka Kim Gordon and Bill Nace at BLÅ, Oslo September 26th. This will be your first chance to grab his new tape: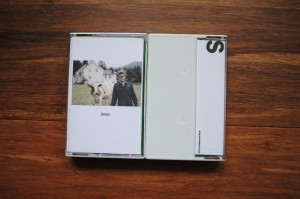 New MOE single coming up: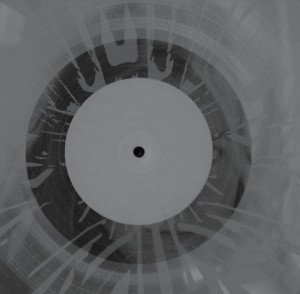 Radio release of the new MOE single "Left to swallow" on Radio Nova today. Listen here (choose program 10.09.2012). A track from the SULT record "Bark" is also played. The single will be released as vinyl exclusively. Physical release is 17.10.2012.
Høyt og lavt returns August 3rd & 4th. This time at Kunsthall Oslo. Stay tuned for two days of noise and improv.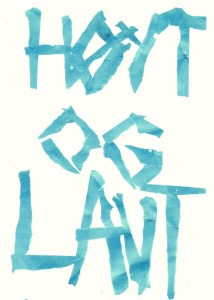 The new MOE single will be released as a one sided single with artwork by Drid Machine  (aka Kjetil Brandsdal). The single introduces double bass and Jacob Felix Heule on drums and modular synthesizer. 15 minutes of ultraslow epic paranoia recorded and mixed by Philip Manley in Lucky Cat San Francisco. Mastered by Helge Sten at Audio Virus Lab. Really excited about this one!
Busy spring for SULT. 11 concerts in Norway and Sweden and new release on Bug Incision.
Thanks to everyone who helped us get this tour togheter.
May 9 Kristiansand @ Kulturbua
May 10 Stavanger May12 Bergen @ Kosmoklubben, Avgarde May 13 Rjukan @ Huset Pub, SMALT May 14 Hamar @ Hamar Domkirke May 15 Oslo @ 300acting spaces May15 Oslo @ Sound of Mu May 16 Stockholm @ Främlingen  May 17 Göteborg @ Brøtz May 18 Fredrikstad @ Østfold Kunstnersenter May 19 Oslo @ Stein og Jord
Sult releases their first release on the Canadian label Bug Incision. This one is recorded in Norway in 2009. Recordings from 2011 and 2012 will hopefully be released soon.
MOE is mastering the new single and rehearsing new material.
US West coast tour with SULT in March.
Several other shows also confirmed!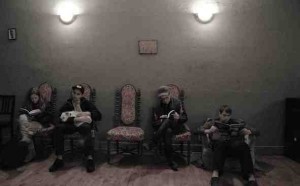 Tuesday, February 28
Tom's Place, Berkeley: Sult, Josef van Wissem
Thursday, March 1
Handbag Factory, LA: Sult
Friday, March 2
Trunk Space, Phoenix: Sult
Saturday, March 3
Vesica Piscis Cathedral, Flagstaff: Sult
Sunday, March 4
Moldspores, Albuquerque: Sult
Monday, March 5
Ben´s, Taos: Sult
Tuesday, March 6
Rhinoceropolis, Denver: Sult
Thursday, March 8
Tom Grainey´s, Boise: Sult
Friday, March 9
Shaver House, Portland: Sult
Saturday, March 10
Gallery 1412, Seattle: Sult
Saturday, March 17
Jacob Lindsay's house: Sult
Tuesday, March 20
Amnesia, San Francisco: Blueface People
Friday, March 23
ATA, San Francisco: Bill Hsu+Sult
Sunday, March 25
SIMM Series, San Francisco: Mirror Trio
Tuesday, March 27
KfJc, Los Altos, Mirror Trio
Wednesday, March 28
Human Resources, Los Angeles, Mirror Trio
Thursday March 29
Battery Books, Los Angeles
Friday, March 30
Good Bellies, Oakland: Mirror Trio
Saturday, March 31
Meridian, San Francisco: Mirror Trio
Thanks to everyone who have helped us out with gigs, accommodation and hospitality!
Also thanks to Norsk Kulturråd and Norsk Jazzforum for financial support! 
A Bluefaced People/Kjetil Hanssen tape will be released December 24th.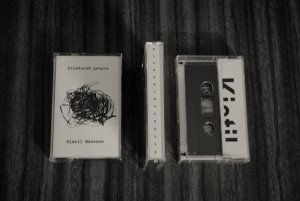 MOE will open for Nisennenmonai @ BLÅ, Oslo, November 30th!
August 24th:
Upcoming MOE gigs (LP release tour):
September 6th: TBA
September 7th: Hamar, Hamar Teater
Septemer 9th: Stavanger, Tou Scene, split with Antoine Chessex/Valerio Tricoli, Bjerga/Iversen & Skadne Krek
September 12th: Oslo, Revolver, split with André Borgen.
September 29th: TBA
Other upcoming gigs:
September 16th: Guro S. Moe, Oslo TBA
Semptember 30th: Skaset solo. @ Café Oto, London, Sottovoce festival
October 1st: Skaset/S.Moe duo, @ The Nave, London, Sottovoce festival
October 2nd: Guro S. Moe solo, @ The Nave, London, Sottovoce festival
July 28th:
Even though we´re expecting the vinyl of "It pictures" August 2nd, it is possible to by Mp3´s online:
June 22nd:
We did our festival Høyt & Lavt again. Thanks to BAM!, SAKA, Astrid Groseth/Monique Cornwell,
Renato Ciunfrini/Enrico Malatesta, Anders Hana, Motsol, BLY featuring Jodi Gilbert, OnGaku2 for making it such a good experience. Maybe Høyt & Lavt will be back sometimes this fall?
MOE just released their first album. Check out the album promo:
The show at Nattjazz was recorderd, and it turned our real good. Maybe you´ll get the chance to hear it one day?
April 19th:
We´ve been busy making music and forgot all about internet. But now we´re back!
CS is now working on:
The new MOE lp/cd. Awesome artwork by Lasse Marhaug!
Mixing Telling Stories about Trees CD.
Waiting for the new Bluefaced People 7″
Mixing a even newer 7″ with Bluefaced People featuring Kjetil Hanssen.
Just recorded hours of music with Art Directors.
The festival "Høyt og Lavt" in June
Booking tours with Bluefaced People, MOE and Telling Stories about trees.
MOE will appear on a TBA compillation.
MOE will perform at Nattjazz
etc. etc, etc
Meanwhile you can read some reviews of SEKSTETT and/or Mirror Trio here:
And listen to this great radio program:
99 Minutes Program 07 101101 Huddersfield by MIC Norway
August 22:
SEKSTETT record out now! Release party at Ny Music Bergen September 7th.
Jensen/Blancarte/Skase/Moe at Bidrobon, Oslo October 12th.
Jensen/Blancarte duo and Guro S. Moe solo at Sound of Mu, Oslo October 13th.
Telling stories about trees Italian tour, October 26th—-> Booking now!
Gigs will from now on be posted on "gigs" on this website.
A lot of new stuff coming up!
August 2:
Conradsound presents Høyt og Lavt at Cosmopolite, Soria Moria, 6th & 7th of August. It will feature Fred Frith each night with some of Oslos finest improvisers.
August 6h:
21.00:
Frode Gjerstad/Dag Erik Knedal Andersen
22.00:
Art Directors + Fred Frith
August 7h:
21.00:
Alexander Rishaug & Daniel Meyer Grønvold
22.00: Renato Ciunfrini, Øyvind Storesund and Dag Magnus Narvesen
23.00 Fred Frith, Hild Sofie Tafjord & Paal Nilssen-Love.
January 25:
Bay/Oslo Mirror Trio is availeble on CD. Just send an email to order.
SEKSTETT, Frode Gjerstad, Lene Grenager, Håvard Skaset, Hild Sofie Tafjord, Børre Mølstad & Guro S. Moe will release their first CD this spring. Release date TBA.
MOE is playing at Nasjonal Jazzscene, Victoria, in Oslo February 20. New material under contruction.
Guro S. Moe and Okkyung Lee duo at Nasjonal Jazzscene March 3. Working on more gigs in Norway/Sweden.
Ikue Mori, Maja Ratkje & Håvard Skaset performs at Nasjonal Jazzscene April 14. Ikue Mori on live video
January 5:
Jan. 6.: Skaset/Jan. 19.Moe + Renato Ciunfrini and Rekdal/Ahlsen duo at Hausmania, Oslo
Jan. 7.: All Ears Vorspiel:Moe, Aas & Hvizdalek+at MIR, Oslo
Jan. 19.: Sult Performs at Sound Of Mu.
November 20:
SULT(Guro S. Moe, Jacob Felix Heule, Håvard Skaset & Tony Dryer) will performe at MIR in Oslo today. We have also invited Jon Wesseltoft(Maranata & Thorns)and Kristin Andersen(SPUNK) to perform in two new constellations.
November 2:
The Snake Decides featuring Jan Bang & Erik Honoré is out on itunes. 7″ comming soon.
October 20:
Fetveit/Moe/Skaset, Skasm and Basshaters(US)european tour 2009:
20 oct, PRAGUE, brick bar music klub
22 oct, VIENNA, kellerstiege
23 oct, MESTRE, laboratorio villa franchin
24 oct, BOLOGNA, farm
25 oct, RAVENNA, csa spartaco
26 oct, ROME, mads
27 oct, FROSIONE, cantina mediterraneo
28 oct, senigallia?
29 oct, PARMA, veronika club
30 oct, GENOA, milk club
31 oct, Zurich, TBA
1 nov, LIÈGE
2 nov, AMSTERDAM, occii w/ HAIR POLICE
3 nov, RO